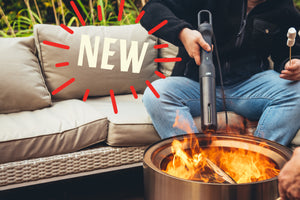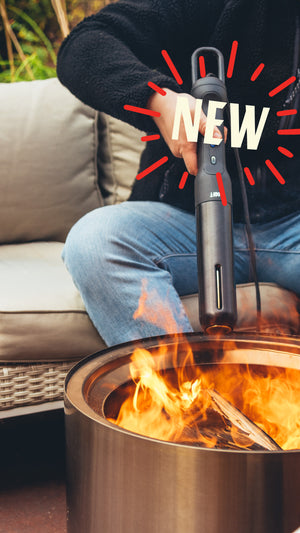 What is a Looft Lighter ?
All-electric
Choose between battery operated or corded. Looft provides the best products for the modern griller.
Superheated air
1200°F superheated air lights your charcoal in seconds and fast forwards the process so you can start grilling in 5 minutes.
Versatile
Charcoal, briquettes and logs. Looft Lighter gets that perfect glow smoldering in no time.
"It's the only way we know of to heat a barbecue to cooking temperature in under five minutes."

BBC Science Focus
"Even if it's Tuesday and you're in a rush after work, you can still get that amazing flavor in half the time."

Garden & Gun
"This is the most profound change to the way we grill using charcoal"

The Barbecue Lab
"For ignition, we highly recommend skipping the old-school lighter fluid and using a Looft Lighter"

CNN Underscored
Why Choose Looft Lighter ?
Fast
Looft Lighter is the fastest way to start and get your charcoal grill ready for cooking.
Easy
Point, press the button and light. There is no easier way to start a charcoal grill.
Clean
No flame, no gas and no toxic chemicals. Looft Lighter utilizes superheated air to start your charcoal.
JACK ARNOLD
Best accessory for your charcoal grills
"I have been using Looft Lighter for almost five years and I can't imagine lighting my grills any other way. There is no doubt this is the best Accessory for your charcoal grills, thank you Looft!"